Went and checked out a small piece of State Forest by my place. My friends Snapper and Suzanne came along since they had a day off from work. It had been a while since I had taken my snowshoes out and felt great to put them on again. Other than having to adjust the bindings a few times, all went well.
I used my basic winter gear: Linen shirt, wool breechcloth, wool leggings, wool waistcoat, wool stockings, wool
nippes
(pieces of cloth wrapped around the foot) and moosehide mocassins all covered up with my 1750s wool
capote
(can you tell I like wool?).
I carried my wool Monmouth cap but only used it about 1/2 the time. I also took my Type G trade gun, a fire bag, powder horn, slit pouch with shooting supplies, a tumpline and blanket roll (with a hatchet, some honey cakes, kettle and cup attached). The #1 lesson I learned on this short jaunt? I need to figure out a better way to carry the kettle...
During the lulls in conversation, I thought often of those who traveled like this because of the need instead of the want. We do it because it's cool. They did it because there was no other choice.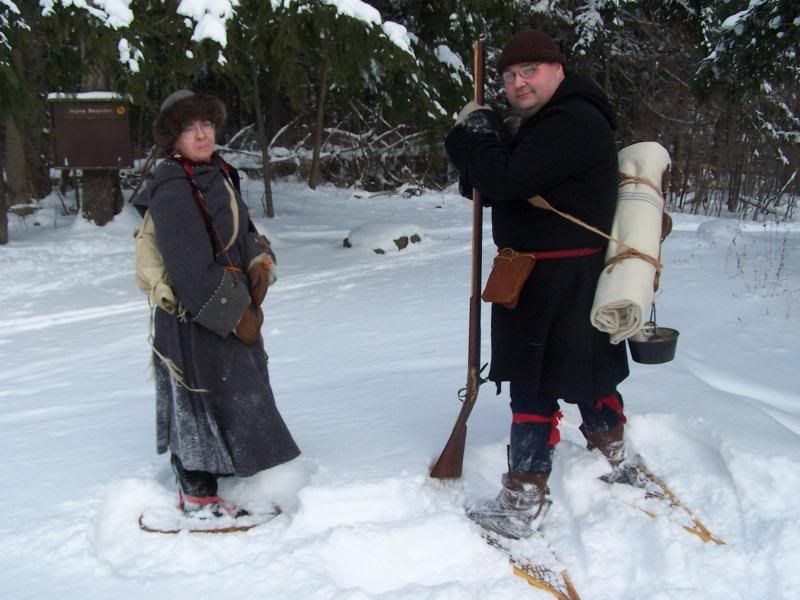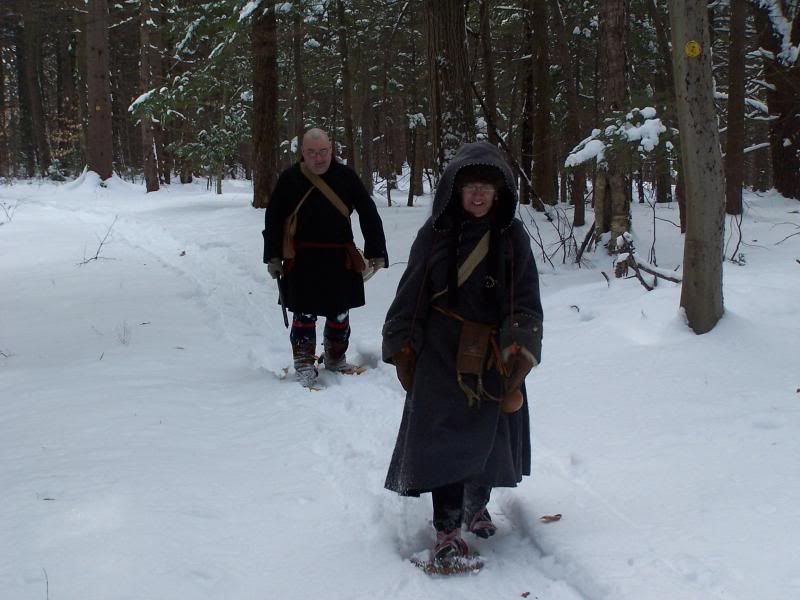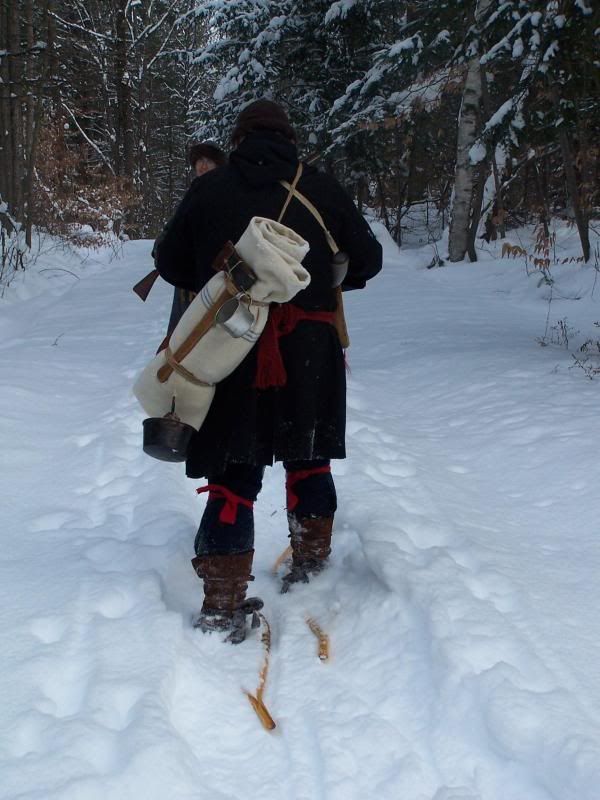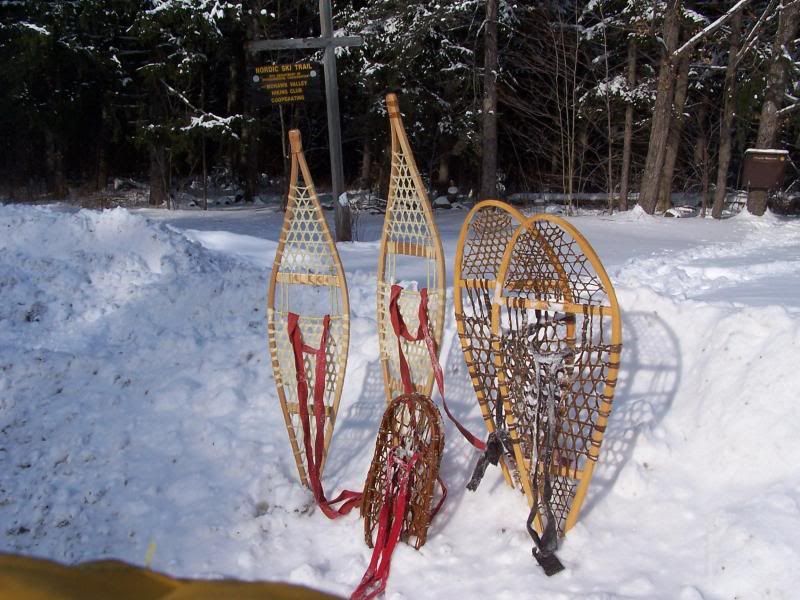 In this blog, my main focus will be the First Nations of the Northeast US, Canada and Alaska as well as those of European ancestry (mostly French-Canadian) who ventured out by canoe and snowshoe in connection with the Fur Trade. This is dedicated to them.